As soon as the real time inventory levels are captured on site this information is transmitted to the Orbit Logistics Data Center.
There the information is processed with the Master Data and visualized for the users.
This is done in the data center and visualized in the Orbit portal.
The Orbit portal provides users with task-based information such as

  ● Inventory levels
  ● Limits
  ● Alarms
  ● Status reports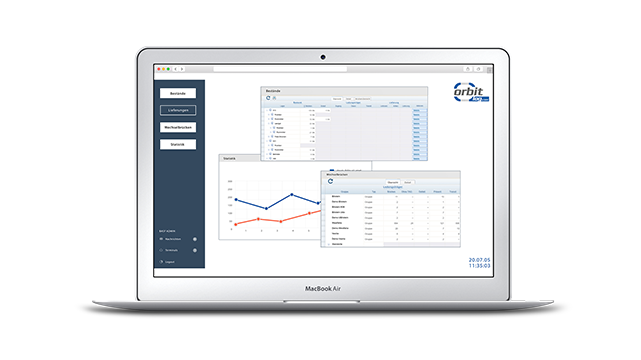 Management Control Center
The heart of the Orbit portal is the Management Control Center.
Here the user is provided with all needed information such as:
Consumption
Orders
Demands / Forecasts
Supplies
Arrival dates
Shipments
Order histories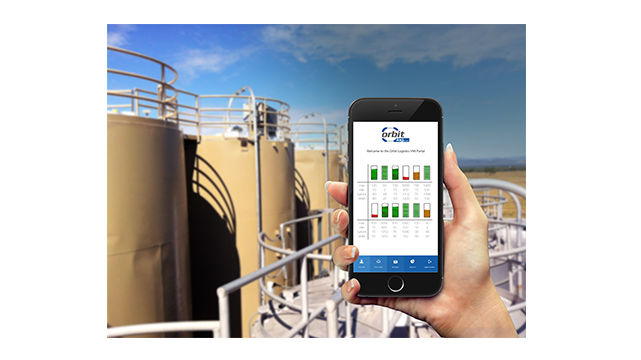 The customer can will be granted with individual users rights by utilizing a secure User and Rights management system.
Even if the user is not logged in - he receives alarms and status updates via e-mail or as a Text Message as subscribed.
This way the customer and the supplier, as well as the logistics service providers, have 24/7 insight into the inventory and the processes.
Orbit POD
Orbits Proof of Delivery (POD module) captures an exact time stamp for the delivery receipt available to the users.